SCROLL DOWN TO SEE ALL OUR NEWS ABOUT THE GNYSAA. EMAIL US YOUR STORY FOR OUR NEWSREEL

December 06, 2018
Acclaimed baseball author, Lee Lowenfish, recently attended our 14th Annual Raymond F. Church Service to Youth Baseball Award's Dinner. Check out what he had to say about his experience on his blog. Click here for the whole story: 
I love the refreshing piney smell of Christmas trees that are now piling up on the sidewalks of Broadway in my Upper West Side NYC neighborhood. For a few moments, it makes me love the changing of seasons and forget that spring training is still several weeks away.

An even better antidote for the No-Baseball Blues is to attend a gathering of players, coaches, scouts, and fans as I did last week. For the first time I attended the Annual Raymond E. Church Service to Youth Baseball Awards Dinner at Russo's On The Bay restaurant on Cross Bay Boulevard in the Howard Beach neighborhood of Queens not far from JFK Airport.

The function was sponsored by the Greater New York Sandlot Athletic Association (GNYSAA). My appetite for this event was whetted when I learned that the GNYSAA grew out of the New York Journal American/Hearst newspapers high school all-star game that was an annual event in NYC from 1946 through 1965.

88 future major leaguers played in a game that was held most of the time at the Polo Grounds. Among the future MLB stars that played in this game were Tommy Davis, Al Kaline, Harvey Kuenn, Bill Skowron, and Joe Torre. Kuenn played in it during its first years from 1946-1950 when it was billed as a New York versus The World competition. (Thanks to fellow SABR member Alan Cohen for this info.)

More storied names from the past were brought up by Frank Del George, one of the evening's coaching excellence award winners. A product of the Brooklyn housing projects, Del George is currently head coach of St. Francis Prep and once was a star shortstop for St. Francis College of Brooklyn.

Del George remembered warmly that he had played for Frank Tepedino Sr. - father of future Yankee outfielder-first baseman Frank Tepedino - for the American Legion Cummings Brothers team. His double play partner? Future Yankee second baseman and Met manager Willie Randolph.

Guest speaker Nelson Figueroa, former Mets pitcher and current Mets cable TV commentator, also spoke very movingly about his roots of his career. He pointed out in the audience Anthony Iapoce, newly appointed Cubs batting coach, and noted that he and Iapoce had played for a USA Baseball 12-and-under team in Japan 32 years ago.

Nelson was under five feet and less than 100 pounds. But he made the team, one of 16 chosen out of 600 competing. He paid tribute to his Abraham Lincoln HS coach Joe Malone who believed in him despite his small stature. He thanked Malone for having him throw only fastballs and change-ups at that tender age.

Figueroa also saluted the longtime Youth Service coach Mel Zitter, mentor of Manny Ramirez and Shawon Dunston among others. Before "tough love" was a cliche, Zitter epitomized the no-nonsense coach who drove his charges very hard in early a.m. practices. He also made sure, Figueroa noted, that the Parade Grounds field was properly maintained so no one got hurt.

Zitter was in the audience, having made the long drive from his home in North Carolina to show his devotion to NYC grass roots baseball. Figueroa thanked Zitter for taking him to a youth tournament in Waltham, Mass where he made contacts with Brandeis University coaches.

He listed himself as 6 3 and over 150 pounds. but he was barely 6 feet and much lighter. Figueroa quipped that people often asked, "Where's the rest of you?" Yet he went on to an outstanding college career, capped in 2015 by his election to the Brandeis University Athletic Hall of Fame, a honor worthy of the school's only major leaguer.

An elegiac moment near the end of the evening was provided by Brother Robert Kent who was honored for his 50 years of service at St. Francis Prep as baseball coach, athletic director, and history teacher. Bemoaning that on the site where Ebbets Field once stood there is now a sign, "No Ball Playing Allowed," he urged that we work towards a time when "more Willies, Mickeys, and Dukes" are developed in our area.

Next up on the NYC baseball banquet circuit is the grand-daddy of them all, the 54th annual New York Pro Scouts Hot Stove League dinner at Leonard's at Great Neck on Northern Boulevard...


---
---
August 22, 2018

To all,
Hope your teams have had successful a summer and in between games you have found a moment of rest and relaxation.

The GNYSAA wanted to let you know about the 2018 ABCA Barnstormers Clinic at St. John's University.

Please see link below for details.

Contact Victor Feld at controller317@aol.com and Thomas Sylvester at sylvester_thomas@hotmail.com if you or any of your coaches are interested in attending.

All interested parties should let us know by September 8, 2018. Please feel free to share this with others and have them contact us as well.


---
July 20, 2017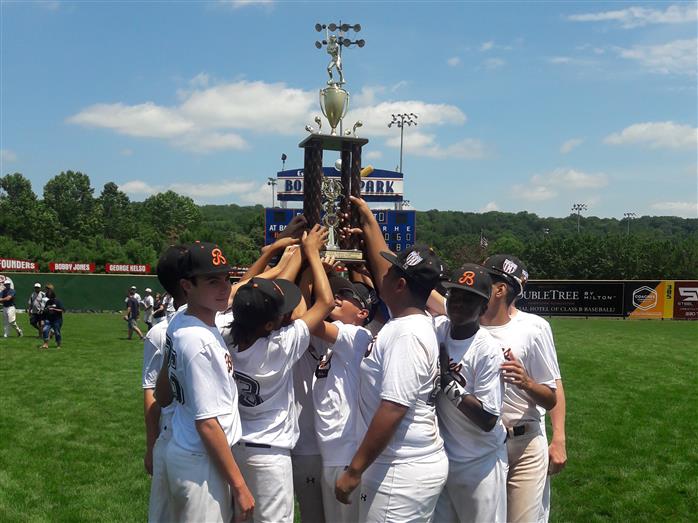 Behind outstanding pitching, great defense, and timely hitting, the Brooklyn Bonnie Paws 14U won the 2017 NABF WORLD SERIES in Struthers, Ohio. Pitching performances by Bryan Jerez, Thomas Palazotto, Lucas Slesinski, and Corey Savedoff, as well as timely hitting by Justin Austin, Manai Hutchinson, Antonio Pena, and Sammuel Urena, were keys to the team's success. Outstanding defense by Tony Holden, Joseph Narvaez, and Ryan Rodriguez, also played a huge role.

Justin Austin, Manai Hutchinson, Bryan Jerez, Thomas Palazotto, and Antonio Pena were named to the 2017 14U NABF WORLD SERIES All Tournament Team. Thomas Palazotto was also named MVP.
---
June 21, 2017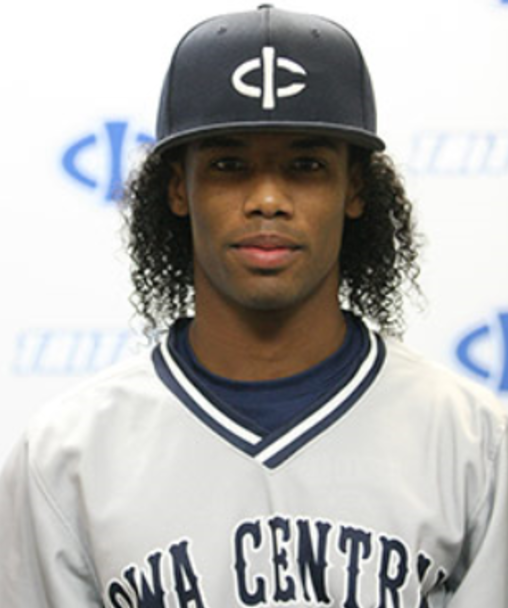 to our very own, Anderson DeLeon, for being drafted in the 24th round by the Cincinnati Reds! DeLeon played for the Richmond Mets and Youth Service League with GNYSAA, as well as for our championship USA Baseball 16U Labor Day Cup in 2013 in Cary, NC.
24 (707): @Reds select Iowa Central CC RHP Anderson DeLeon. https://t.co/IbgYSJuX3n#MLBDraft
�??????????�?????????�????????�???????�??????�?????�????�???�??�?�¢?? MLB Draft Tracker (@MLBDraftTracker) June 14, 2017
You can check out DeLeon's scouting report at RedsMinorLeagues.com.