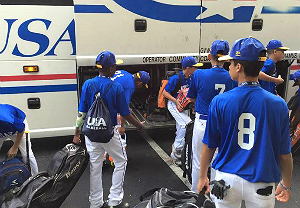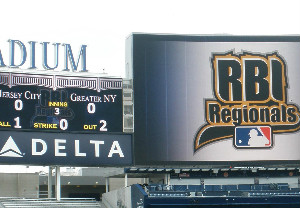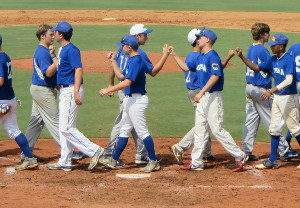 WELCOME TO GREATER NEW YORK SANDLOT ATHLETIC ALLIANCE
In an effort to continue the proper way of promoting baseball to the New York Community, the leadership of the Alliance members and the board of directors coordinate and promote annual events to best showcase what New York baseball has to offer. Serving 25,000 youth baseball and softball players in the sandlots throughout New York City's five boroughs and greater metropolitan area.
Greater New York Sandlot Athletic Alliance announces
2020 Holiday Hot Stove Baseball Clinic
In memory of Lou DeMartino
A New York City Holiday Baseball Tradition
Hosted by the Greater New York Sandlot Athletic Alliance

For more information visit us ww.GNYSAA.org or our FACEBOOK or INSTAGRAM Pages.
To sponsor the event please email controller317@gmail.com for more info
Monday December 28 2020 10am-12 noon
"The Bubble Sports Complex in Bay Terrace" 212-00 23rd Ave. Bayside, NY 11360.
*All players must pre-register online and complete a payment $20.
SCROLL DOWN TO REGISTER TODAY
For the first time ever we have to charge a nominal fee $20 per player to cover rental of the
facility and PPE equipment.
No walkups will be accepted on the day of the event. Check in starts at 9:15 am
Clinic Stations will cover Hitting, Fielding,Pitchers Mechanics, Bunting, Corner Play,
Rundowns and Much More. We also will have Blast Motion measurement for your
Exit Velocity of your swing.
Two Step Method to Attend This Event

Click HERE to Register Then Return and Make Payment Below
Click HERE to make your payment $20

Don't Forget to Download the Commonpoint Queens App in your App Store for Check in
*We will be mandating ALL players & coaches wear a mask during the workout.
In addition to the COVID rules, EVERYONE will be asked to download the Commonpoint Queens
app (available for FREE in the app store) in order to self-report and answer a series of symptom
checking questions. Once the questions are answered on the app, a screen with a green check will
alert security and other arrival personnel that the person is ready for their temperature check. All
individuals entering our buildings will be screened for temperature. If the temperature reads above
100.4, the person will not be granted entry. Each player is encouraged to bring their own hand
sanitizer, and we will be supplying.
Our Mission Is to Serve New York City Youth Through Baseball
++++++++++++++++++++++++++++++++++++++++
Thank you to all who participated in our Fall 2020 Camps

Fall 2020 Instructional and Player Development Camps
Program is for players aged 12U-17U

Saturdays 1pm-3pm Starting Sept. 12 @ HBQVB Fields 236-02 Hillside Ave, Bellerose, NY

No cost for the Program.

Trainers include our GNYSAA Staff and guest instructors

Opportunity for possible 2021 travel teams for national tournaments

Aspects of program will include professional instruction in pitching, hitting, fielding, base running, game strategies and importance of team work.
No walkups. Click HERE to Register Today