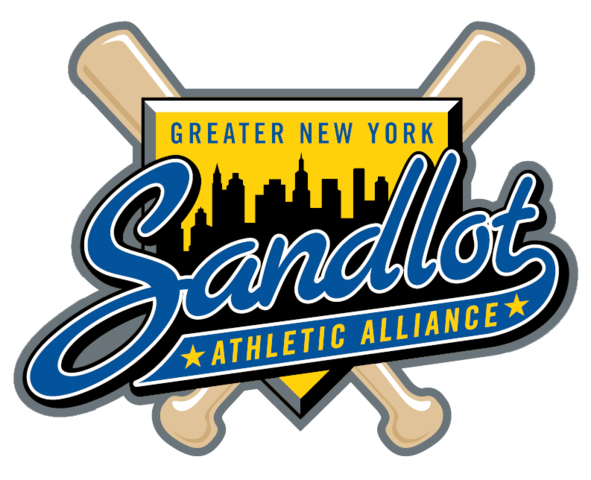 In 1961 GNYSAA officially became the successor to the Journal-American Sandlot Alliance which was established in 1945 by New York Journal American sports editor Max Kase. The Alliance (GNYSAA) carries the same message that was implemented years ago. That mission is - to serve the children of New York City and the Greater Metropolitan Area through baseball while promoting an attitude of professionalism and fair play.
In an effort to continue the proper way of promoting baseball to the New York Community, the leadership of the Alliance members and the board of directors coordinate and promote annual events to best showcase what New York City baseball has to offer.
GNYSAA annually hosted the GNYSAA All-Star Game at MCU Park in Brooklyn, home of the New York Mets Class A affiliate Brooklyn Cyclones, NY Memorial Tournament for the 12U, 14U, and 16U divisions; and the Raymond F. Church Memorial Tournament for our 18U division. As a result of hosting these prominent events it has allowed those who play extra exposure to professional baseball scouts and college recruiting coaches. This has resulted indozens of current and former major leaguers playing in our annual All-Star Games and Tournaments.
In 2009, through the efforts of current GNYSAA President Victor Feld, the GNYSAA reinstituted the legendary Hearst Sandlot Classic as The Greater New York Sandlot Classic. The Hearst Sandlot Classic, (sponsored by the owners of the New York Journal-American) was referred to as the game. It was played from 1946 through 1965. As many as 12 Hearst newspapers from around the country sent players to New York each year to oppose the Journal- American All-Stars. Such greats as Al Kaline, Joe Torre, Ron Santo, Tommy Davis, and Bill Skowron are among 88 men who starred in the Hearst Sandlot Classic before taking the stage in Major League Baseball. By resurrecting this event (Greater New York Sandlot Classic) the GNYSAA will give young players a goal for which to strive each year.

In the winter of 2021 the GNYSAA held our first Winter Baseball talk Zoom Tour. Dealing with a pandemic we held a series of Zoom talks with some of the best coaches who prepared players, coaches, parents and administrations for their 2021 season. We continued innovating in 2021 holding our first annual Mike Leiderman Cup at Suny Maritime in a matchup of Top 20 NYC players vs Top 20 Long Island in a partnership with Axccess Baseball.
The 2022 Season we again held the GNYSAA Baseball 2ND Annual Mike Leiderman Cup at Mitchel Field in a matchup of Top 20 NYC players vs Top 20 Long Island in a partnership with Axccess Baseball. We h